Pierre is just rocking on his X carbon.  He is fast!  Another medal on the shelf.  Great job Pierre!
One of our Brand Ambassadors Kristan took a misstep and broke his heel.  While that does knock him off the bike for a bit, he did get a bonus hardware upgrade.  He now has some new Titanium bits in his heel.  We think it will make him even faster.
Get well Kristan!
Is that a suspension upgrade?
Kristan's making the best of it by riding a trainer with one cycling shoe and a flip flop.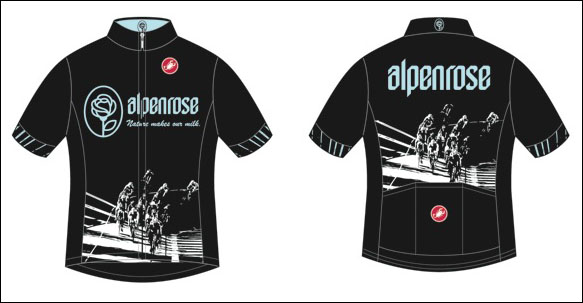 Our big brother Planet X is heavily steeped in track traditions.  So when we became aware that the Alpenrose Velodrome needed help we decided to bring awareness through our social channels.
This winter after thorough power washing of the velodrome, we could see the deteriorating concrete that had been masked by years of layers of paint. It was obvious that substantial work needed to be done to keep the velodrome running. To fix the problems, the straights have been replaced. In the fall, the apron will be removed and replaced as well. This project will make almost a new velodrome and will keep Alpenrose running for the next 20-30+ years. We need the support of the racing community to fund this project.

Please make a tax-deductible donation to support the current renovations at Alpenrose Velodrome. We've raised approximately $38,000 of $48,000 to fix the straights. We need another $50,000 to replace in the apron in the fall of 2012.

Order an awesome jersey to support the velodrome! Castelli created this jersey to raise money for the resurfacing of Alpenrose Velodrome. They are $100 ($60 from each jersey goes directly to the velodrome renovations). Men's and Women's full-zip jerseys are available. Act now! They are only available until the end of May. The jerseys will ship in July.

Please refer to the size chart, make sure you know what size is right before you order. The jerseys are "trainer cut" which is between race cut and club cut.
http://serviziocorse.castelli-cycling.com/img/sizechart_en.png

Here is the link to Castelli's online ordering site.
https://teamorder.serviziocorse.com/index.aspx?pc=27C62177-7004-49C1-8FE0-D35F7FA63D5C

Visit the Alpenrose history page for images of the 1997 and 2012 renovations.
We are really excited to add Jeremy to the team here at Titus in Portland, OR.  Jeremy was one of the first Titus Brand Ambassadors and has really stepped up to help out when needed. Jeremy brings with him many years of mountain biking (he still wants anodized purple parts for some reason) and is working on his mediocre cyclocross skills. Eventually he will figure out this whole road bike thing too. We were really only interested in his nunchuck and web/IT skills but he wants to do some writing and socializing too, so we figured we would let him keep you all informed as to what is going on here at Titus (and beyond).
You can follow him and say hi on Twitter, Facebook, Tumblr, or Google Plus.